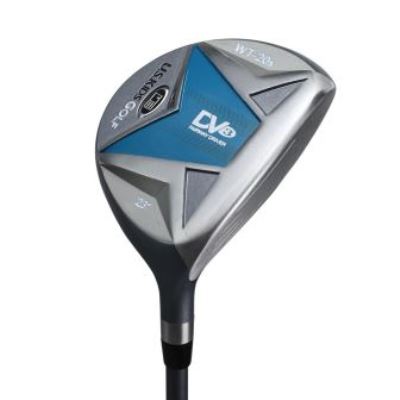 U.S.Kids Golf UL48 Fairway Woods 2020

The pear-shaped Fairway Driver is engineered for a high ball launch. The more stable club head helps with off-center hits. It can be used on a tee or off the ground and is most similar to a 3-wood.
We recommend this Fairway Driver as one of the first clubs to get beginning players off to a great start.
Features:
K-Flex Graphite shaft is spined and frequency-matched Low kick-point
Appropriately sized grips (replacements available)
Available Left & Right Handed