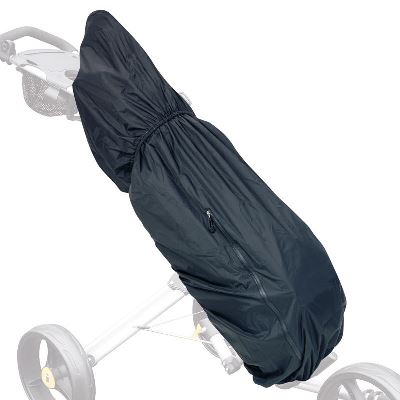 Masters StormMaster DeLuxe Bag Rain Cover

The Masters Deluxe Lightweight Storm Master Bag Rain Cover offers superb protection in the harshest of conditions. It covers the trolley and bag keeping your golfing equipment dry. Fastening clips secure the Deluxe Lightweight Storm Master Bag Rain Cover in place making it simple and extremely quick to use. It features a waterproof side zip allowing access to bag pockets, an accessory pocket that doubles up as a pouch and has a clip allowing it to be hung on the trolley or bag ensuring it is always at hand.
Rain Cover Features:
Easy to use giving superior protection.

Elasticated top ensures easy access to clubs.

Water resistant nylon.

Can be folded into the pocket as a carry pouch when not in use.

Water resistant side zip with taped seams.

Accessory pocket.