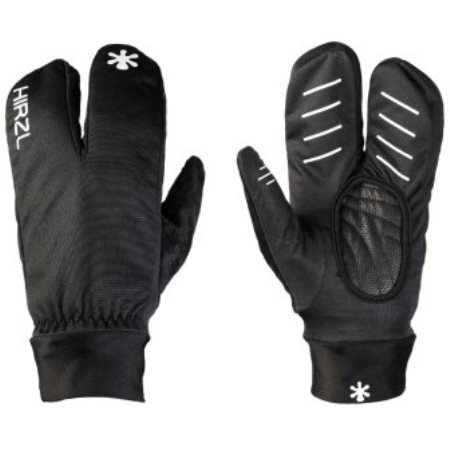 Hirzl GRIPPP Finger Jackets

GET CONTROL. GET GRIPPP.
THE FINAL LAYER.
"Lobster Cut".

"Grip hole" palm.

Lined, wind & water repelling membrane.
The FINGER JACKET is a final layer glove, which is usually only worn in combination with other gloves. The backhand material is highly water- and wind repelling. The reason for the "grip hole" on the palm side is to still take advantage of the HIRZL® GRIPPP technology on the glove below. The lobster cut and the lined backhand keeps the fingers warm, although the material is very thin and comfortable to wear.
SIZES
Unisex: Small for (XS/6 - S/7) Medium for (M/8) Large for (L/9 - XL/10)
Extra Large for (2XL/11 - 3XL/12)