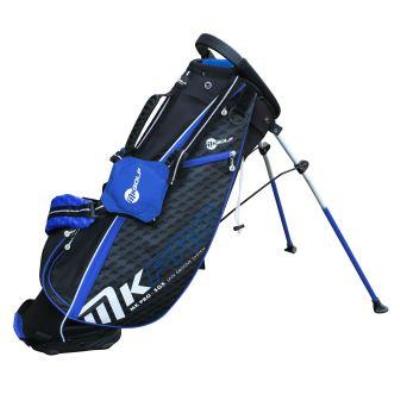 MK Pro Standbag Blue 61in / 155cm
MKLite Stand Bags are brimming with style and features to make carrying your MKLite clubs easier.
Constructed from the latest high denier fabric, to ensure durability, the MKLite stand bag focuses on design and moreparticularly ease of use and comfort for young shoulders

A dual carry strap spreads the weight evenly across both shoulders, helping to prevent muscle injury and fatigue.
This is the perfect Stand Bag for every young golfer who wants to look good on the golf course.
Features include a large clothing pocket, umbrella holder, self activating stand, accessory/glove clip, grab handle, ball pocket and a full length divider top.