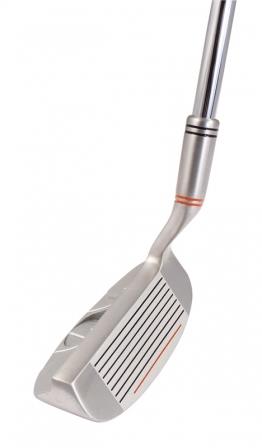 Masters Golf Genus C1Gts Chipper
Great club to have in your bag when you are struggling with your chip shots.
All your have to do is use it like a putter and it knocks the ball foreward towards the hole hitting a shot similar to an 8-Iron chip and run but making it a lot easier to strike the shot this is a very valuable club to have in your bag.
The Masters Golf Genus Gts Chipper is the perfect alternative for a variety of run-up shots around the green.
The deeper centre of gravity and 37º of loft helps to lift the ball quicker and start rolling with top spin for pin point distance control.

Spot alignment aid.

Right & Left hand